ENDORSEMENTS
MORLEY Pedals
 http://www.morleypedals.com/fom.html
Morley Pedals is the best guitar/bass effects pedal company, famous for manufacturing wah-wah pedals and other treadle type effects for guitar/bass.
MORLEY FEATURED ARTISTS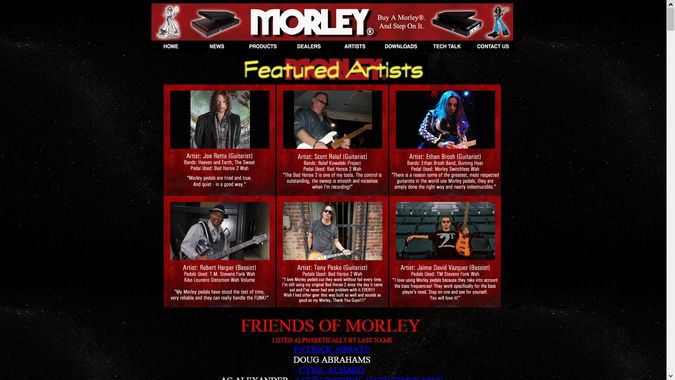 BassBooks.com
BassBooks.com Sponsors Jaime David Vazquez
BassBooks.com, the online retailer of books for bass players, has officially entered into a sponsorship relationship with Bassist Jamie David Vazquez.
San Diego, CA (I-Newswire) - BassBooks.com, the online retailer of books for bass players, has officially entered into a sponsorship relationship with Bassist Jamie David Vazquez.
"Bass players need to practice at their current skill levels. The exercises in these books are carefully crafted to develop specific reading skills, like rhythm counting, pitch recognition, key signatures, time signatures, etc. The music in each volume progresses from easy to difficult as the bassist goes through the book. While you're studying the instrument, you will learn and understand the role of the bass and his possibilities," says Bassist/Educator Jaime David Vazquez.
Dave Tuckman, Owner and Founder of BassBooks.com adds, "Jaime has been a good friend, vocal supporter of BassBooks.com, and music education at large for the last for over 2 years now. As the friendship has grown, this really was a no-brainer that we both sides are very excited about. We look forward to ways we can work together, helping raise the ability, value and awareness of music education to present and future Bass players."
http://www.bassbooks.com/shopping/default.asp
LATHON BASS WEAR
A clothing line for Bass Players and for those who just LOVE the Bass!!!
Lathon Bass Wear is for anyone who loves bass. This fine selection of clothing is stylish, comfortable, easy to care for and perfect for groovin' to your favorite tunes. Let everyone know you're a player in fashions by Lathon Bass Wear. We take great pride in our quality merchandise and excellent value.
Jaime David Vazquez(JDV) is a Lathon Bass Wear Exclusive Artist!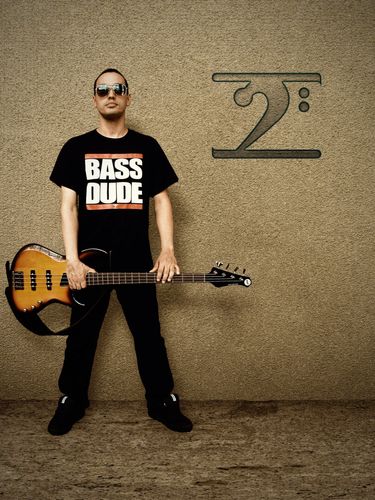 GRUV GEAR
We design and build innovative utility gear and world-class accessories for creative pros and beyond! Based in SoCal with adoring fans and customers worldwide! www.gruvgear.com
Mission
MAKE LIFE GRUV
Company Overview
We design and build innovative accessories for musicians, DJs, photographers, cinematographers, producers and other creative pros!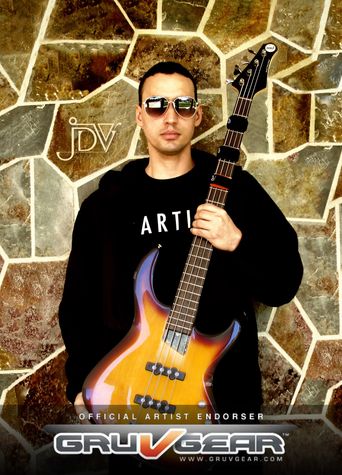 MTD (MICHAEL TOBIAS DESIGN) Basses
MUSIC NOT EGOS! Legendary MTD quality, affordable and Road Ready! MTD Kingston basses were created by legendary bass builder, Michael Tobias. Featuring many of Michael's innovative design elements, the Kingston basses are stage and studio ready!
Company Overview
Legendary bass builder Michael Tobias created his line of Kingston basses to offer many of his quality design elements in basses that are affordable and road/studio ready. 
"Thank you for your interest in MTD Kingston. I hope that these basses will bring you satisfaction and enjoyment." - Michael Tobias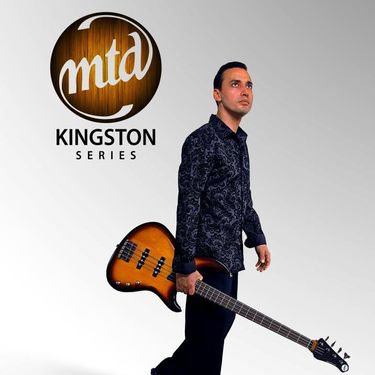 Analysis Plus Cables
The Analysis Plus hollow oval design clearly uses the conductor more efficiently, and the result is shown in the measured resistance. The hollow oval cables maintain a low resistance value, even at 20 kHz, where the resistance of the round cable has increased dramatically. This increased resistance and slow rise time rolls off the high frequencies, which leads to the difference between the measured signal at the amp and the signal measured at the speaker terminals. This design principle is utilized throughout the Analysis Plus product line, and is the reason why hollow oval cables look and sound better than any competitor's products.
"If You Can't Hear the Difference, You Probably Don't Need One." - Analysis Plus
"Make Me Prove It." - Analysis Plus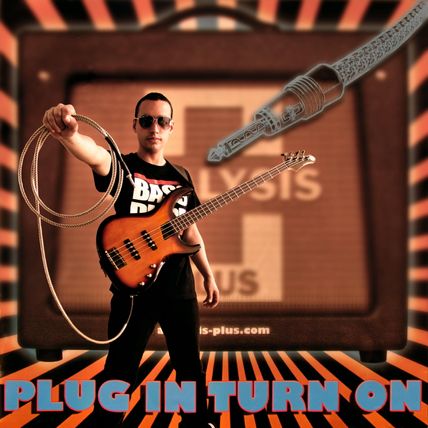 Eminence SpeakersLLC
"The World's #1 Loudspeaker Manufacturer."
Mission
Eminence is dedicated to providing the best quality, value, and service to meet our customers needs.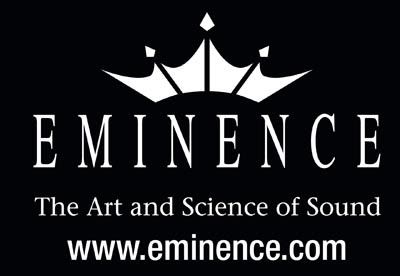 Ashdown Engineering
From the bedroom to the stadium, Ashdown builds a full range of high-performance bass amplification to suit all styles and levels of player.
Company Overview
Founded in 1997 by former Trace Elliot MD Mark Gooday Ashdown quickly became a firm favourite of bass players around the globe. Known for their cool styling, tour proven reliability and superb tone Ashdown bass amps are now being used around the world by bands and artists such as Foo Fighters, U2, Pino Palladino, Radiohead, System Of A Down, Biffy Clyro, Arcade Fire, The Stranglers, The Who and countless others. As well as the industry standard ABM range Ashdown also offers bass amps for all situations and budgets from 10 watt practice amps to UK hand crafted 400 watt all valve monsters. Ashdown also offers a full bespoke custom shop service at their factory in Essex UK.
"The Number One in Bass Amplification."

SIT Strings
Manufacturer of quality USA made Guitar & Bass Strings.
S.I.T. is committed to, as well as thankful to, the musicians who made us what we are. We will always strive to stay the most progressive string company in the world. Why not inspect our strings closely and prove this to yourself? Stop by for a free factory tour, and see them made while you wait. The improvements and innovations have only just begun, and as we move into the next century there will always be room for improvement. We invite you to be a partner along that journey with us."
"ARE YOU IN TUNE?"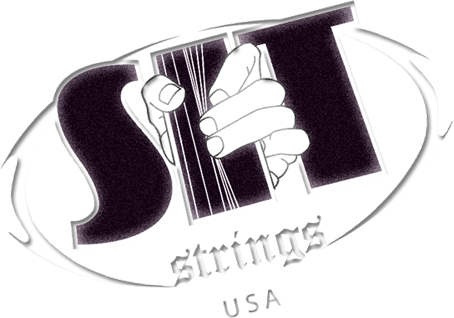 Radial Engineering
Manufacturer of Radial Pro Audio and Broadcast Electronics, Tonebone effect pedals and Primacoustic Acoustic Treatment.
Radial Engineering is a manufacturer and distributor of professional audio equipment, building tools for the working audio and audio-video professional. Radial is located on the Fraser River, just outside Vancouver, British Columbia in the municipality of Port Coquitlam.

Eventide
"Eventide enhances the creativity of the world's leading musicians and audio professionals."
Company Overview
Top recording studios worldwide use Eventide effects on hit after hit. Now Eventide's best audio effects from the past 38 years have been put into stompbox form without compromising quality OR flexibility.

DELANO Pickups & Electronics
Delano Pickup Systems is a German guitar & bass pickup manufacturer.
Beside a broad range of delicate produced classic transducer designs, Delano Pickup Systems is especially known for its innovative engineering and its unique pickup designs.

HIPSHOT Products, Inc.
Yet Hipshot is one of the last remaining companies that not only designs, but manufactures guitar hardware in the USA. The Hipshot booth is a permanent fixture each year at 5735 hall B of the Anaheim NAMM show where you can stop by and find some of the best guitarists in the land checking out Dave's latest invention. Some of his most recent include the new bearing tremolo system, the Trilogy, and the Rickenbacker replacement bridge. Despite Hipshot's success, the size and feel of the company is still "Small is Beautiful."  Dave Borisoff(founder) often takes time out of his busy schedule to personally answer many of his customers' questions via email or phone or meet the occasional visitor. There's more to come so STAY TUNED and if you are ever on the Finger Lakes wine trail, stumble in!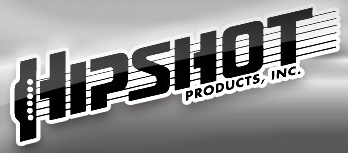 Scratch Pad Guitar Finish Protector
A great deal of care went into creating the flawless finish of your instrument.  To protect that investment, Scratch Pad has selected the highest quality 'American Made' materials which are assembled exclusively "In the USA."